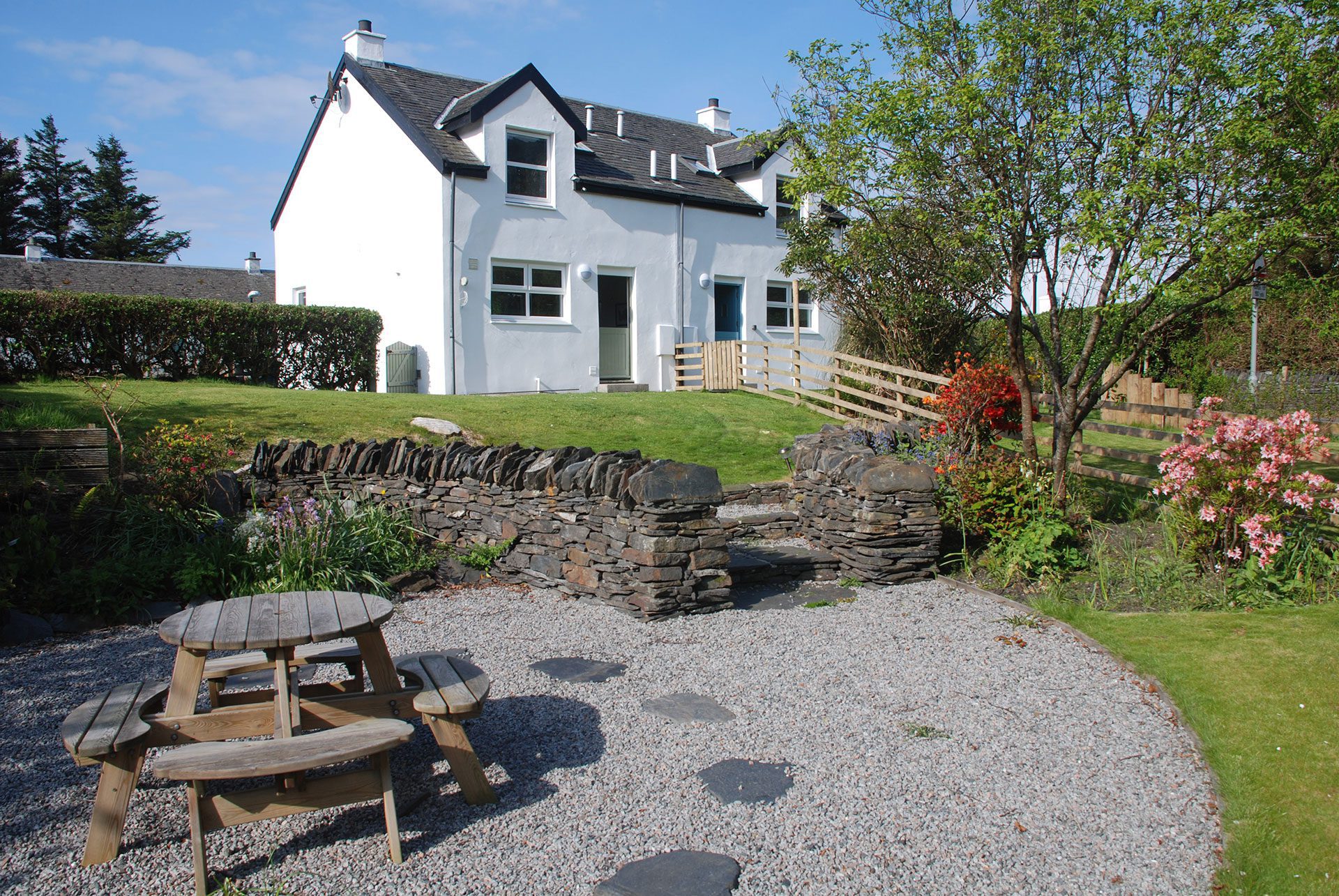 Tramway Cottages, Luxury self-catering holiday cottages near Oban
Tramway cottages is a family-run business offering four star self-catering accommodation in the 200 year-old conservation village of Ellenabeich, near Oban on Scotland's beautiful West Coast.  Ellenabeich is also known as Easdale and is reached by crossing the famous 'Bridge over the Atlantic' at Clachan onto the Isle of Seil.  Your onward journey to Tramway Cottages boasts beautiful scenery and views of the Atlantic. Our cottages are accessible by car and you don't need to get a ferry unless you wish to visit Easdale Island which is a three minute crossing by foot from Ellenabeich.  
Situated on the edge of the Atlantic Ocean, discover your own beautifully presented four star cottage with everything you need for the perfect getaway. Wake up each day to the sound of the Atlantic ocean breaking on the shores of Seil Island, in a secluded corner of Argyll's majestic coastline and marvel at the incredible vistas from your Highland hideaway.
The wild and dramatic west coast of Scotland makes a breathtaking backdrop for your holiday.
Dining out is an important part of any holiday and fortunately we are spoiled for choice in Argyll. Here are our top recommendation for places to wine & dine.
The location
is

good

for

walking and further excursions around Argyll and the isles.
We have rented this cottage during September for the last
6

years

and love it.
We have just returned from a
fantastic

holiday

in this cottage, it is very well appointed and the owners have thought of everything that you might need.
We have stayed here more than once; we
hated

leaving

and look forward to returning.
I cannot recommend this place highly enough and we will
definitely

be

returning

very

soon.